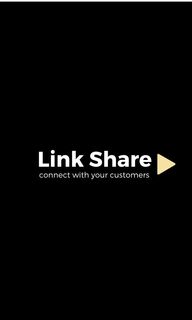 Return to flip book view
LinkShare
Page 1
Page 2
Page 3
Page 4
Page 5
Page 6
Page 7
Digital brochures command the attention of the viewers. They are easy to view and understand and make sharing your product and information easier and more effective.
Easily share socially across several channels like Facebook, Twitter, LinkedIn, Pinterest, etc. without the problem of plagiarism.
Page 8
Page 9
Linkshare is optimized to work great on smartphones, tablets or computers. The responsive designing of a digital brochure can be shown with full animations that fit into almost any screen dimensions.
Page 10
Page 11

Digital brochures provide real-time product information. Field selling personnel can now stay connected with business development and marketing staff who have the latest information about product updates and other information.
Page 12
Page 13
A variety of layouts and page functions allow you to create a unique digital brochure and perfect marketing tool. With linkshare you can customize your already designed materials and branding or we can help you design something new.
Configure what tools your readers have in your navbars, where those navbars appear and the way your pages flip between pages
The possibilities are endless!
Page 14
Page 15
Digital brochures give the liberty to integrate futuristic technology into flat screens for delivering an upscale user experience.
Want to make it easy for viewers to access your contact information quickly? A QR code can do that. Digital brochures are not just digital docs, but are also becoming virtual platforms that can engage viewers and turn them into loyal customers.
Page 16
Page 17
Send in Email, post to social networks, install on your device, embed on your webpage, open with a QR code, and add it to a collection.
Your Linkshare booklet has the power to go anywhere on the web. Even share it as a link from it's very own, branded URL.
Page 18
Page 19
Page 20
Page 21